Heavy Duty Sewing Machines Review
Ordinary machines can create quite a few problems after you abuse them with rough and prolonged use. The domestic machines are efficient of doing almost all kind of stitching, quilting, and embroidery work, but to an extent. In case you want to work all day long, seven days a week, and most of the hours on a machine, the domestic machine might give up after few uses. If such is your work ethic on a particular machine, you should opt for a heavy duty machine that can do almost all kind of sewing work without getting tired in the longer run.
Heavy Duty Machines have lots of differences when compared to the regular domestic machines. These machines are sturdier, built with a stronger material, and the motors fitted in the machines are powerful than the ordinary ones. They are designed in such a way that they withstand the test of the time. Therefore, we decided to shed some light on few of the most efficient heavy-duty machines available in the market at the moment.
A List of Heavy Duty Sewing Machines
Things to Consider Before Buying a Heavy Duty Sewing Machine
The most important thing to consider before buying a heavy duty sewing machine is its weight. The fact that you are opting for a heavy duty sewing machine means that to intent to do rigorous work on it. To say the least, your machine needs to weigh at least 10  pounds to keep it from vibrating and bouncing off the sewing table.
Many of these machines are as heavy as 20 pounds making them less portable. These machines weigh much because of the heavier frames and the heavy material it is built with. Most of the times, they have to be on the heavier side to provide sturdy performance in the longer run.
The other things to consider while buying a heavy duty sewing machine apart from its weight are:
Usability
Portability
Versatility
Features provided
Longevity
Stitching Speed
Workspace offered
Stitch Variants
Efficiency
In case, you intent to undertake many products that are bound to harder fabrics like leather, you need to purchase a machine that is more than 20 pounds. The extra weight on the machine will provide you with steadiness and sturdiness you require for completing a hassle-free project. Same goes with quilting too. You need to buy a heavier machine if you have to deal with many quilting projects in the near future.
You need to be pinpoint accurate wit your selection of the machine. Otherwise, a hasty decision will drain a whole lot of money from your pockets. You have to be particular about the features and setting your require and if the machine you are going to buy is able to suffice all that. Also, you have to seek in your head about the speed of the machine. You also have to pay attention to the built-in stitches the machine provides. One cannot compromise on these factors, as these are the sole factors that drive the outcome of the machine.
Heavy Duty Sewing Machines in Details
Just because it is baby blue and boasts a kitty on the body doesn't let it harm the performance of the machine. It is one of the best in the class of heavy duty machines, and many seamstresses are taken by surprise when this machine exhibits its strength, power, and efficiency. It is sturdier than the most of the options available in the market. The fact that it can pierce through hard materials like jeans, leather, and fleece makes it a fitting choice for a seamstress to use it domestically as well as in industries.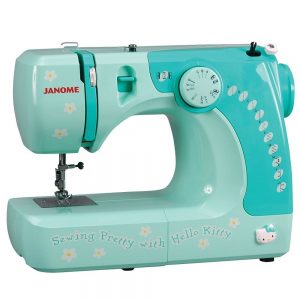 It comes with added safety measures which make it a safe and sound machine for toddlers as well. Whether it is quilting blankets, sewing big curtains, stitching leather appliances, or make dresses with any fabric available on the planet, this machine serves the tasks without creating any fuss.
Specifications: It comprises of 11 built-in stitches and a single four-step buttonhole. It comes with a free arm and an accessory storage compartment. Also, it is extremely lightweight and the added safety features make it apt amongst young seamstress. Not only that, but its efficiency in the longer run affirms it as one of the best heavy duty machines available at the market at the present.
It is cost-efficient, a workhorse in its field, and profoundly sturdier than most of the machines. Unlike other machines which pretend to be competent with its non-stop working, this machine proves it worth as a heavy duty machine. Whichever fabric you decide you to feed through it, it will sew with great suaveness.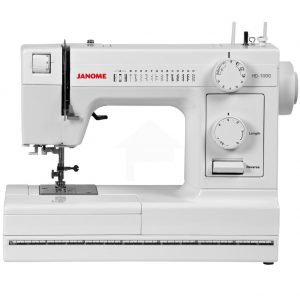 Janome HD 1000 will let you do projects after projects regardless of its difficulty without getting tired. Built with a heavy aluminum body, the machine provides the required steadiness that most professional seamstresses sought after. The machine can be equally competent for the domestic as well as in the industrial use.
Specifications: The machine comes with 14 built-in stitches that include the utility stitches, stretch stitches, and a 4-step buttonhole. It is built with cast aluminum which guarantees its users of its longevity. An automatic needle threader adds to the adeptness of the machine. Many useful accessories and a toolkit are an extra bonus that comes along with it.
Quite evidently, Janome has ruled the Department of producing heavy duty sewing machines for years now. And this machine is another master class product from the Janome. It is not just built for a longer use but can offer you a variety of 50 various stitches all at the expense of just one click. It is a fantastic amalgamation of power, performance, and feasibility. Once you get your hands on this machine, you can rest assured with the quality along with the quantity.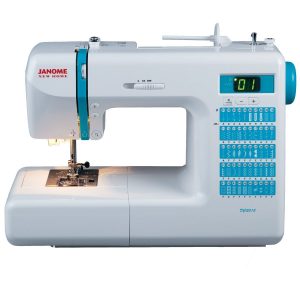 It is not only a professional's first choice, but the simplicity of the machine can attract any new seamstress too.  It offers a great variety when it comes to style. DC 2013 stands the test of time, and one can rest assured of its prolonged use after buying. Therefore, in case, you want to have a new machine at the workplace, this machine can be the safest option.
Specifications: The machine inherits 50 built-in stitches and 3 buttonhole variables. Also, the fact that it is fully computerized helps you cut down on your mistakes and sew with utmost precision. The bonus bundle that comes along with the machine includes a purple tote, size 14 needles, and 20 branded bobbins.
As its name suggest, this machine is built for the commercial use. That translates as this machine is built to last. The heavy metal frame of the machine allows its user to experience a smooth sewing experience without facing any vibrations or turbulence. Having this machine at you home can ease almost all kind of sewing projects undertaken by you as it is proficient of sewing past the toughest of fabrics known to the sewing machines.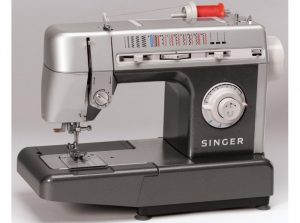 The machine allows you to undertake projects like free motion quilting with top-most precision. Also, regulating dial allows adjusting the sewing speed according to your requirement. The machine doesn't wear off after prolonged heavy duty work done on it. Longevity coupled with quality and drop dead precision is what you get at an affordable price when you think of buying the Singer CG590.
Specifications: The machine comprises of 18 built-in stitches and a stainless steel bed plate for smoother feeding of the fabric. It is built with heavy metal that makes it sturdier and complacent for the longer use. Automatic needle threader adds an essential brownie point to the machine's efficiency.
A bigger workspace than rest of the machine in its class and super cool features makes it one of the best heavy duty sewing machines available in the market at the current moment. It is attached to a speed controller which can assist you to come down on speed according to your sewing demands. A spring loaded reverse and the oscillating shuttle hook allows you to get through any stitch you desire to make on the fabric.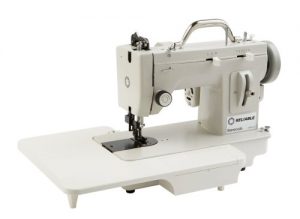 The machine can speed up to 800 stitches per minute and its foot controller is very easy to use. The speed reducer helps you to provide higher torque which helps you sew the toughest of fabric with extreme ease. There are several feet options available along with 2 folding legs with makes it a better machine than the rest of the herd. The larger workspace gives you the extra edge to finish larger quilting projects with extreme ease.
Specifications: The machine comes along with a kit that includes several different types of bobbins and needles. It's really a portable sewing machine and could come really handy to the small business owners and boat owners. It works with a great pace of its own. The speed regulator in the machine can help you bring down the sewing speed to work competently on the harder fabrics.
This machine is able to sew any fabric thrown at it. With its strong metal structure and stainless steel bedplate, the sewing process becomes exceedingly easy with the singer 4411. From small alteration projects to quilting larger projects like blankets, this machine is capable of doing everything and anything within a quick amount of time.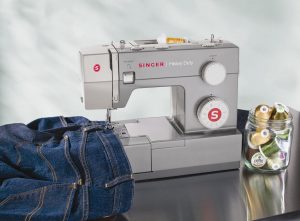 The machine is very simple to use and is more versatile than most of the machines in the market. It comes with an automatic needle threader which saves a lot of your valuable time which you can invest in designing. It is equipped with a super fast motor which doesn't tire off even after vigorous work for a lengthened period.
Specifications: The machine has its own inbuilt 11 stitches, out of which 4 are decorative stitches and are basic stitches. It comprises of an automatic 4-step buttonhole and also includes 4 different presser feet for creating perfect crafts, home decor, and clothing construction. It also comes with a zipper foot which allows you to indulge in processes like piping and cording.
Brother produces yet another class product in their wide range of sewing machines. This machine is apt for heavy sewers and professional seamstresses. If your work requires a lot of quilting projects, this machine should be on the top of your priority list. This machine is fast, powerful, and packed with brilliant features that add to the efficiency of the machine.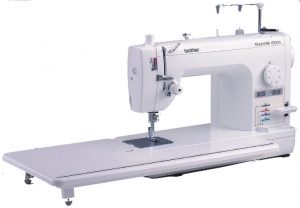 As its name suggests, the machine is mind-blowingly fast and can offer almost 1500 stitches per minute. A larger workspace makes quilting easier while its powerful motor saves a lot of your time while sewing any kind of fabrics.The machine is designed in such a way that it can sew the toughest of fabrics with extreme ease. Although it doesn't offer a variety of built-in stitches, it compromises its glitches with its pace, power, and steadiness.
Specifications: The machine is equipped with a push button auto thread trimmers and knee lever for presser foot lift. It also comprises of an auto needle positioner and retractable drop feed dog control which smoothens your sewing process. It can speed up to 1500 stitches per minute and also has an automatic threader. It comes with 7 standard presser feet and single built-in stitch. The only drawback of the machine is that it doesn't offer a variety in respects to the built-in stitches and stitch length. It comes with a standard stitch length of just 7mm.
Perks of owning a heavy duty sewing machine
The main advantage of having a heavy duty sewing machine at your disposal is the steadiness and sturdiness it provides while undertaking sewing projects of any kind. Another main benefit of it is that it hardly misses out on any stitches that give you top-notch precision in your sewing projects. Also, these machines are mostly built with heavy metals like cast aluminum or brass making it apt for the longer use. Most of the domestic machines are built with plastic which cuts down it life span and the sturdiness by few years.
Heavy Duty Sewing Machines are best known for its unmatchable speed. It is faster than most of the domestic machines are can accomplish any sort of sewing projects with extreme ease. They have the ability to impale through most of the fabrics including jeans, leather, and fleece.
However, that doesn't mean it can carry out intricate sewing projects. In fact, these machines are capable of undertaking all sorts of delicate sewing projects as well. A machine that easily does two tasks without being too rusty or worn out makes it an appropriate choice. Thus, it holds the extra edge over the domestic sewing machines.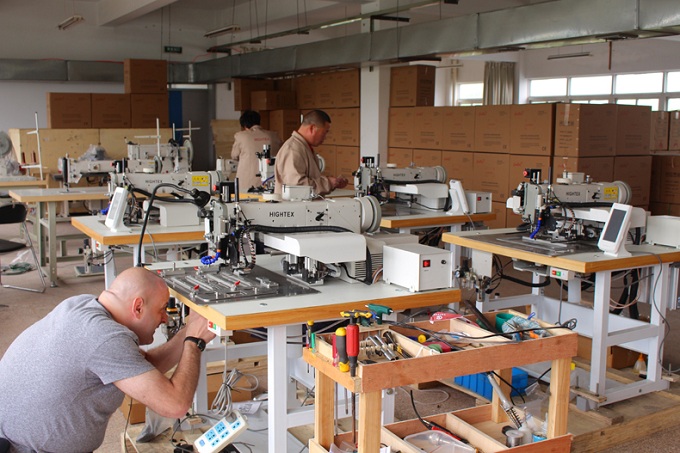 Blankets, jeans, jackets, purses, pants, belts, seat covers, sweaters, caps or any other apparel, heavy duty sewing machines can complete almost all tasks within a limited time period.
These machines are not only effective but withstand the test of time and are also easy for maintenance. They are going to work their backs off for years even after using them for several hours throughout the day.
Durability is what these machines ooze for. Domestic machines can be great for novices and for small household sewing chores. But if you want it for your little business, or you always tend to end on a sewing spree, heavy duty sewing machines are meant for you.
Heavy Duty Sewing Machine Variables
Although they are categorized under a single banner of heavy duty sewing machines, these machines vary a lot from each other and have their own unique style and features. Most professional seamstress stress on buying the standard sewing machines due to the reliability of its performance, durability, longevity, and precision.
These machines are drop-dead sturdy which allows you get precision over the variable stitches it offers. Some of these machines offer as much as 600 different stitches, and they all come for your selection at one stitch.
Even though standard sewing machines are most sought after, the best sewing machines we feel in this category of heavy duty sewing machines are the serger ones. The serger sewing machines are equipped with standard 2/3/4 formats which assure you of the strong, stretchy, and supportive seam.
These machines can provide you with end products that are sewn to last the test of time. Whether you sew curtains or quilt blankets, these machines would assist you with considerably stronger stitches that have the ability to last for years.
The costliest ones in this class are the heavy duty embroidery machines. These machines just like their top prices provide high-end features and smoother sewing experience. These machines offer larger workspace which makes quilting relatively easier. Quilting was never this smooth before the inception of the embroidery heavy duty machines.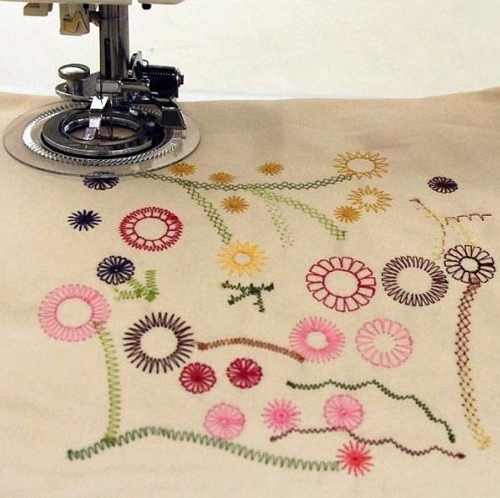 Also, these machines give you the liberty to create and customize designs of your likings. You can create thousands of innovative designs with the help of these machines. Even the most complicated stitches that require hand stitching can be carried out on these machines. With such packed features, the prices are always meant to fluctuate on the costlier side.
The Best Buy
For obvious reasons, you have to pay a considerable high price for the heavy duty sewing machines than that of regular ones. To be précised, heavy duty machines can cost almost 25% more than the domestic sewing machines. So, in case you are a heavy sewer, it is apt for you to buy a heavy duty machine, as it will prove worth to your every penny.
Going by the present prices, you can acquire a basic heavy duty sewing machine at the lowest prices of just $300. However, this is just an entry price for this category. These machines can burn a huge hole in the pocket considering the added features and efficiency. Costing you more than $1000 for a single sewing machine is a regular site compared to the features you get along with that price.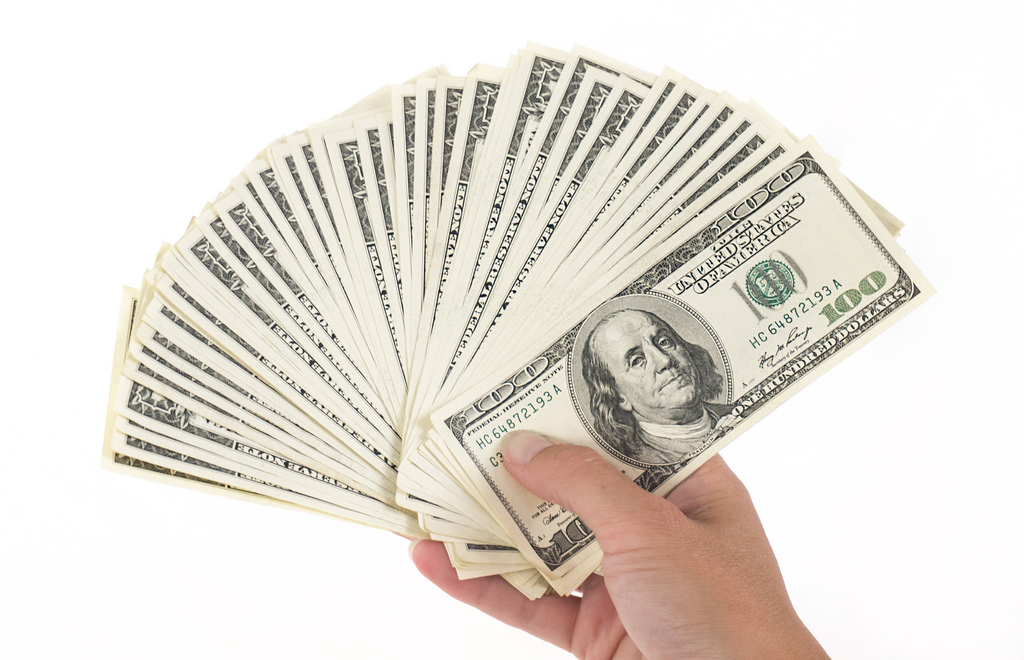 There are machines in the market that can even cost you $3000. These machines are most preferred by the professional seamstresses. Most of the machines that are priced at $3000 are especially embroidery heavy duty machines.
As mentioned earlier, these machines help you customize designs as per your likings and desire. But if you really want to inherit the embroidery part in your sewing, you have to let go a larger part of your savings behind the machine. For an average user who wants the machine for household use, he can get the best of the machines at an average price of $750.
Now that you know the differences between the ordinary simple sewing machines and heavy duty sewing machines, you are the master of your own fate to choose the best one to suit your requirements. You also need to consider your budget while purchasing the best one for your daily use.
These machines won't disappoint in the longer run, but you have to extra particular in determining its daily use. For example, paying $500 to $700 is utter nonsense if you want to buy the machine for complete household work. Instead, you can opt for a regular machine if you intend to do so.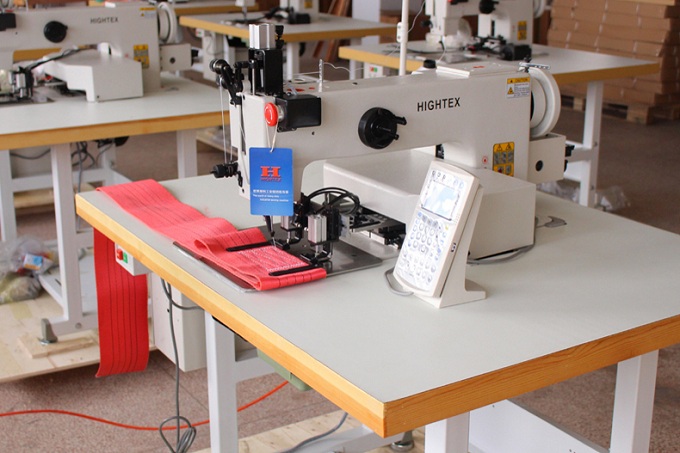 Heavy duty machines are best for small businesses or only if you are an extensive user. You could make all you invested money worth it if you use it for years. If you are a novice and don't trust that you sewing hobby would persist, it is better to opt for regular machines which can cost you a lot less than the heavy duty machines.
We even mentioned the prices to blow away your confusion. Most of these machines are best priced at Amazon. Meanwhile, do check the prices online before you decide to buy a machine from a localized dealer. There are high chances that these dealers might charge you a lot extra of that compared to online prices.  We hope we answered all your queries related to the heavy duty sewing machines, and we'd love to hear back from you in the comments section.