Budget is always the main concern when one decides to buy a sewing machine for the domestic use. One looks to buy a machine that is compatible with undertaking all the home sewing projects that too at an affordable price range. Luckily so, many big names like Janome, Brother, and Singer market their machines in the domestic category. This gives you a wide array of averagely rated sewing machines to choose from. However, not all machines stick up to the task of being dependable. Therefore, in this blog, we discuss all the inexpensive sewing machines that are downright efficient.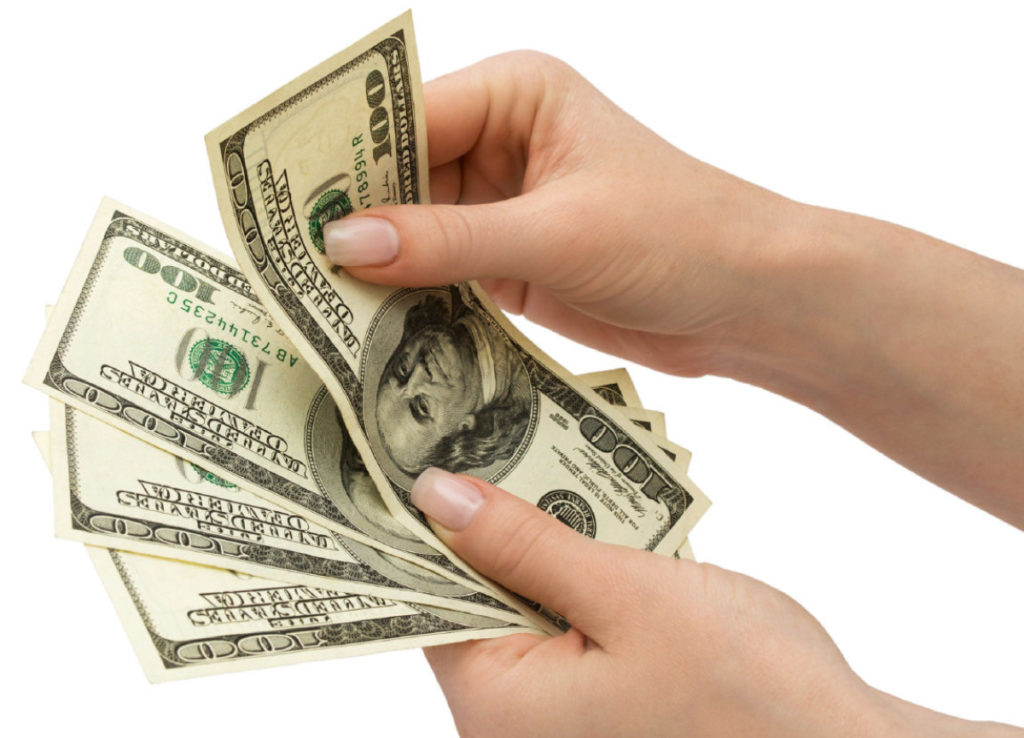 Price Range: – $61. 18
Singer produces a no-nonsense sturdy sewing machine by the name of Singer 1234 which focuses on completing simple tasks without making much fuss. The machine has the ability to sew through the toughest of fabrics like jeans and leather. However, the performance drops down considerably when one tries to feed in multiple layers of fabric at a time. It is capable of performing the basic everyday tasks without giving you a chance to complain. Singer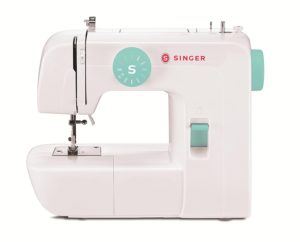 The machine is built to attract the young seamstresses. In an effort to do so, the company gives out some vinyl stickers to decorate their sewing machines. It is an excellent sewing machine for the beginners who wouldn't be confused with the simplistic features.
Specifications: The machine is designed in a way to have a very simple yet efficient user interface. The threading system is a cakewalk and selecting a stitch is not an issue. It just requires one easy step to select the desired stitch. Free arm lets you take quilting projects. However, it is not as efficient as we would like it to be. Winding the bobbin is also an easy task. With 6 built-in stitches and a 4-step buttonhole, the machine has enough features to intrigue an entry-level seamstress.
Our Expert Reviews: Singer 1234 Portable Sewing machine is a great option for any entry-level seamstress. Also, one can go with this easy-to-use sewing machine if he doesn't have a fair idea of how long his or her hobby would last. Sixty-odd dollars wouldn't be a big deal, would it?
Price Range: – $121.00
Well, many of the readers would be surprised to see a 100+ dollar machine just below a machine that costs around $60. But while we were at it, we considered all the machines that were available on the market below the $200 mark. This Brother model is a portable and an inexpensive sewing machine capable of undertaking almost all type of sewing assignments. It is full of good reviews on the internet and is mostly preferred by the novice seamstresses because of its portability.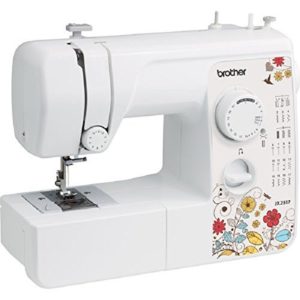 Although it may have limited number of features, they seem enough for someone who is new to the art of sewing. It has all the basic components requires getting your home assignments done in a jiffy. The reason it being an instant hit in the sewing world is that of its affordable prices, ease of use, and productivity.
Specifications & Features: The machine comprises of 17 built-in stitches and a 4-step buttonhole. There are 38 stitch functions inherited in the machine which gives you a creative edge to produce formidable designs. The free arm lets you create cuffs and sleeves with utmost ease. It can sew at the top speed of 900 stitches per minute. There are various other features that ease your sewing process. Features like the top drop-in bobbin, pattern selection dial, automatic bobbin winding system, etc. are great additions.
Our Expert Reviews: Brother Jx2517 can deceive you about its weight and overall appearance. It may look like a machine compatible with only lighter fabrics, it would surprise when it sews smoothly through tough fabrics like jeans and leather. The manual that comes along with the package is very helpful. It has one of the easiest user interfaces on the market. The only drawback we could find on this machine is its inability to adjust the stitch length.
Price Range:- $166
Janome 41012 is a utility sewing machine capable of performing almost all types of basic sewing tasks. It is a useful machine for people on their learning curve. It may drop down on its performance while dealing with the heavy fabrics but can stick to its task when a lighter fabric is thrown at it. For someone who is uncertain on his stint at sewing, this machine would make him fall in love with the art of sewing.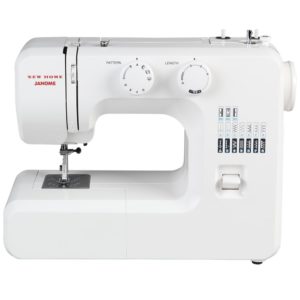 Not only it can sew, but one can also undertake basic quilting and embroidery projects while working on this machine. The features may not be as prolific as rest of its cousins, but the price at which it is offered at the market makes up for the lack of features. Not a bad option if you want a Singer model to be your first sewing machine.
Specifications & Features: Not as many as you would like to have but enough to carry out basic sewing projects. It comprises of 12 built-in stitches along with a 4-step buttonhole. There are snap-on presser feet included in the box. The machine has the ability to sew at the speed of 860 stitches per minute. There is a folding carrying handle inherited in the machine so as to make it even more portable. Free lets you undertake large products without creating a fuss.
Our Expert Reviews: The machine can stand the test of time and continue being fruitful until you decide to sew stubborn fabrics on it. Once you start throwing heavy fabrics at the machine, it may start to slow down, or in that case, not even function properly. That is the main reason why this machine is highly recommended for the beginners. Intermediate level seamstresses can stay away from it considering other wonderful options available at the market in the present day.
Price Range: – $107
For the price at which it is offered, it is an excellent heavy duty sewing machine capable of dealing with the heavy fabrics with utmost ease. It wouldn't give you a wide fleet of options when it comes to fancy stitches. It doesn't even let you quilt multiple layers of toughened fabrics.  However, with it all its flaws and drawbacks, it still stands as a great option for a very affordable price range. This machine wouldn't give you a lot of maintenance issues. It is believed to work efficiently for years to come without having to maintain it like most of its counterparts.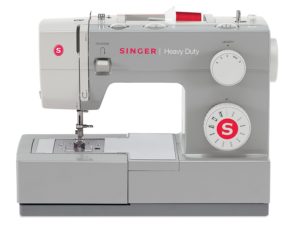 It is one of the best sewing machines offered at a very cheap price. The machine is said to have all the features that can entertain any intermediate level seamstress. For someone who wants to upgrade from a regular sewing machine to a machine that is capable of dealing with heavier fabrics, Singer 4411 would be a great option. Professional seamstresses can even fancy about keeping this machine as their alternate options.
Specifications & Features: This high-speed sewing machine is capable of sewing at the top speed of 1100 per minute. Not only it can sew at great speeds, but would also give you the professional finishes every time you work on it. The heavy-duty metal frame of the machine assures you that it remains sturdy and doesn't skip any stitches while one is undertaking a sewing assignment. The fabric is said to glide pass the needle because of the stainless steel bed plate.
The machine comprises of 11 built-in stitches and a one-step buttonhole including decorative and stretch stitches. The top drop-in bobbin is very easy to load. Apart from these basic features, the machine comes with a clear cover that allows you to commute with the machine.
Our Expert Reviews: The machine comes with a 60 percent stronger motor from its earlier model which assures you skip-free stitching on heavier fabrics like jeans, leather, and fleece. The metal frame and the design are capable of seeing through any stubborn fabric thrown at it. You can even go for Singer 4423 which has the same built with slightly more features than the Singer 4411. However, you may have to shelve out $30 to $40 more on the advanced version.
Price Range:- $115.99
This the cheapest model Brother has produced under the banner of Project Runway. CS5055PRW has garnered positive reviews from the users as well as trained experts. Many believe that this model is worth every penny spent on it. With all the efficient features, the company does a great job to maintain the weight of the machine. This lets you take your sewing machine to the places of your choices.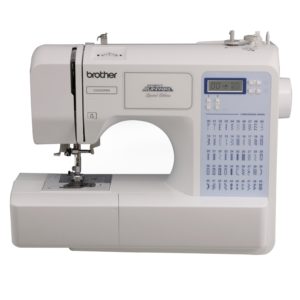 The best part we found out of the machine was its easy-to-use interface and an easy setup. The machine can be set up in a breeze. This makes it an automatic choice for the entry-level seamstresses. However, there are remarks that claim that the machine isn't efficient when a lot of heavy duty work is thrown at it. Threading this machine is not easy as it looks like.
Specifications & Features: The machine inherits as many as 50 built-in stitches that include several decorative, stretch, and heirloom stitches. Each of the 50 stitches comes with a multiple stitch function giving the users a creative edge over their projects. Apart from the 50 stitches, it also boasts 5 automatic buttonholes and fast bobbin winding system. One can stitch up to 5mm in length and 7mm wide using the stretch stitches. It is said to sew at 850 stitches per minute.
Our Expert Reviews: This affordable machine is very easy to set up and use. Therefore, beginners and entry-level seamstresses could have a good time gelling up with the machine. It comes with a well-structured manual that promotes you to use the machine efficiently. It can glide past stubborn fabrics without giving you a chance to complain. Apart from that, one can choose from the wide fleet of built-in options to exert some creativity on to their projects. Although it boasts a powerful motor and is marketed under the heavy duty sewing machine category, it is less noisy.
The only glitch we found out in the machine was the presence of plastic throughout the entire construction. A lot of body parts are made of plastic which is quite contradictory to its sturdy frame. The storage compartment would've been little bigger. Apart from these, we couldn't figure out any flaws in the machine.
Price Range: $189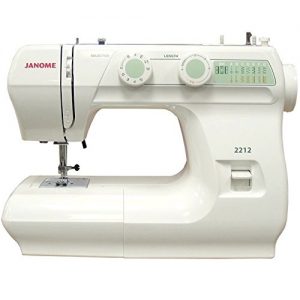 Just like its name, it is a simple sewing machine that may intrigue all the seamstresses regardless of their skill level. From a kid to a professional seamstress, the machine has everything to keep each of them entertained. One can go through the user manual to avoid any hiatus while sewing on the Janome 2212. The machine is packed with a lot of built-in options and easy-to-use features. It simplifies the entire sewing processes without causing much trouble.
The backlit LED light is enough to illuminate the entire working area. The front-loading bobbin allows you to work on it without having to get up from the sewing table. A large reverse stitch button is inherited on the machine so that you can undo any wrong stitches done on the projects. This lets you work on your mistakes and provide professional-looking results every time you sew on it.
Specifications & Features: The entry-level machine is great for seamstresses of all skill levels. It features 12 built-in stitches and a single 4-step buttonhole. The machine inherits stitch functions such as zigzag stitch width adjustment and stitch length adjustment. The availability of free arm lets the users undertake a wide variety of sewing projects. It is an extremely lightweight and portable sewing machine offered at a very affordable price.
Our Expert Reviews: The first and foremost feature of the machine which let us down is the front load bobbin. It restricts you from performing sewing tasks with much-needed liberty. However, this is the only major drawback we found in the machine. Therefore, it is safe for us to recommend this machine to people looking out to buy simple sewing machines. Even though it is not computerized, the manual machine has a lot in store for the seamstresses if it is used effectively.
One can get professional-looking results every time one uses this machine to sew. The quality of the stitch is so good that it cannot be compared most to its counterparts. Many would snug the machine for several other models who provide a lot of built-in options at the same price, but if you are looking out to buy a machine that you can rely on for years to come, it could be a great option.
Price Range: – $100
This is one of the highly efficient sewing machines on the list which is offered at such low prices. At $100, it is one of those machines which can perform the most difficult tasks thrown at it. Unlike most of the machines in its class, it is capable of sewing through the stubborn fabrics with ultimate ease. It may undertake all the sewing assignments without complaining but wouldn't give you the desired speed. Also, one cannot adjust the speed settings according to your preferences. The electric sewing machine inherits a lot of automatic features that smoothens down the sewing process of seamstresses of all levels.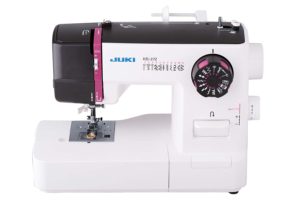 The machine is built to last, which is the case in most of the Juki models. Although it boasts a sturdy frame, it only weights around the 13-pound mark which makes it extremely portable. However, one has to rely entirely on the foot pedal for the smooth functioning of the machine. The absence of the start/stop button would make many seamstresses refrain from this machine. Also, it doesn't come with a lot of accessories. To be précised, it only comes with 2 sewing feet which means you will require purchasing additional feeds.
Specifications & Features: The portable sewing machine from Juki boasts 22 built-in stitches and a 4-step buttonhole. The inclusion of automatic needle threader is a great addition for the entry-level seamstresses. It fastens the sewing processes considerably. The availability of free arm gives you the freedom to undertake a wide range of sewing assignments. The presence of the backlit LED light ensures that the workspace is illuminated throughout the sewing course.
There are not much of features that the machine inherits to have a worthy mention. It is a simple machine designed for the entry-level seamstresses in particular. However, it could be used by the professional seamstresses as a backup machine to their industrial standard sewing machines.
Our Expert Reviews: It is quite understandable that for the price at which it is offered, it would have its own set of perks and flaws. Let us talk about the perks of the machine in the first case. The machine is capable of dealing with heavy fabrics with utmost ease. It can sew through jeans, leather, and many such fabrics without causing any hiatus. However, it lacks all of the features that a beginner seeks in the machine. The absence of start/stop button can keep many seamstresses away from purchasing the machine. Also, one cannot adjust the speed of the machine according to one preference.
The machine sews at the top speed of just 550 stitches per minute which is very slow as compared to the industrial standards. One can trust the dependability that Juki has to offer. The machine is sure of lasting for a lengthened period. However, it comes with a warrant of just 5 years which is very less compared to the Singer models which have an extended warranty of 25 years. For people who don't want to look beyond Juki and need a really simple and portable sewing machine, Juki HZL is the way to go.
Now that we have covered a lot of sewing machines that are cheap yet efficient, we hope that we have provided you with a lot of insights before you could settle on one of the inexpensive sewing machines from the market. There are a lot of options from mainstream brands like Brother, Singer, and Janome which could prove fruitful to the home user. These brands have thrived too hard to produce sewing machines for the regular users. They have targeted the intermediate level seamstresses and provided with some very effective products along the course.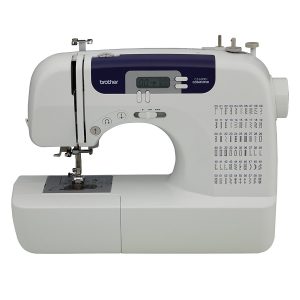 Other options that could be an option when one is looking for cheap sewing machines are:-
Singer 2259 Portable Sewing Machine
Brother CS6000i
Janome 5812
One of the complete machines available at a very affordable price has to be Brother CS6000i. The computerized sewing machine has anything and everything that a professional seamstress desires from a sewing machine. Also, it is so easy to use that it could be best used by an entry-level seamstress with much productivity and efficiency.
We hope that we were able to give you a detailed information of some of the best low-cost sewing machines in the market today. In case, we have missed out any sewing machine, you can write to us in the comments section below. We'd be happy to have a dig at the products our readers have suggested.